Today is Blog Day, and as mentioned a few days ago, I've picked out 5 blogs that I'd like to showcase.
AfriGadget is a website dedicated to showcasing African ingenuity.  A team of bloggers and readers contribute their pictures, videos and stories from around the continent.  The stories are inspiring.  It is a testament to Africans using the little they have to their will, using creativity to overcome life's challenges.  Serving as Editors are: Erik Hersman, Steve Mubiri, Juliana Chebet, Juergen Eichholz, and Paula Kahumbu.
La Marguerite: This is the blog of Marguerite Manteau-Rao, and it focuses on behavioral solutions to global warming and other global environmental challenges.  We really like the environment here at Other Side and think this informative blog covers a lot of great issues in a very easy-to-read way.  And in case you find her words interesting, she also does marketing consulting on green and sustainability initiatives.
Photography is fun, and I wish I were better at it (or good at it period).  I came across Thomas Hawk's SmugMug cameraroll after I decided to follow him on FriendFeed, as he was connected to one of my friends and I found his feeds interesting.  He has some really neat shots, and, at least so far, seems to update them frequently (new pretty things to look at!).
Ampers & Dot: This is the blog of Zach Hofer-Shall, who writes mostly on the Web 2.0 space.  Zach is currently a researcher at Forrester, and worked previously as a social media consultant.  This may be cheating a little bit on Blog Day rules, since he's in my industry and I've been reading his blog for a bit now, but his posts are consistently insightful and full of solid information.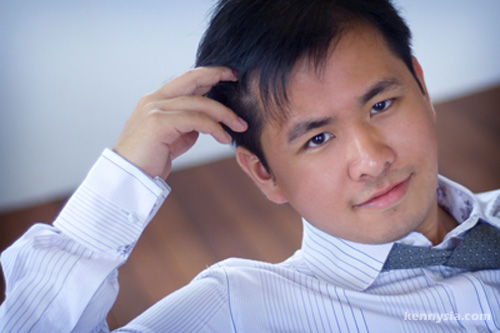 Kennysia is a blog by Kenny Sia, who lives in East Malaysia.  He updates his blog often with stuff on his life, anything, and it's really cool to follow.  Part of the goal of Blog Day is to bring people to different parts of the world, and I feel very strongly about this aspect (hey, i got a degree in International Relations for a reason).  His ramblings are great, and it's fun to collow someone around in their life on the other side of the world.