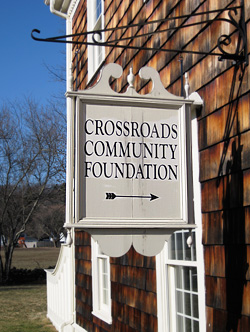 After much consideration of all the great organizations who entered, we are happy to announce Crossroads Community Foundation as the winner of our contest and recipient of a free social media report. Congratulations to Crossroads Community Foundation!
Crossroads Community Foundation is an organization that connects donors with non-profit organizations. They organize and manage donations into funds, then distribute grants to causes in need. They are proponents of supporting local organizations and creating strong tie to the community.
In addition, they have a Youth in Philanthropy Program, which teaches youth the value of philanthropy in society, and trains them in the workings of NPOs and how they can become involved, or even how they can apply for their own grants.
Take a look at Crossroads Community Foundation, and see what they're up to. Over the course of our evaluation for their report, we will be blogging any updates about their progress so check back for periodic updates about their social media development.