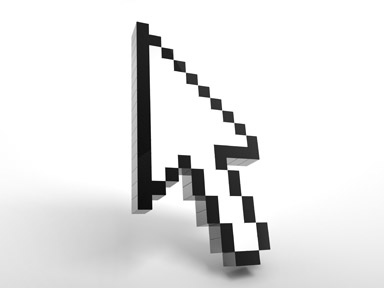 This may be old news to a lot of you, but I keep seeing enough pieces of content out there - blog posts, eBooks, articles, you name it - that are unattractive enough for me to not even consider opening them. The sad thing is that many of them are probably great sources of information and value. What a waste!
So how can you boost the attractiveness of your content right off the bat? Here are five ways.
Make a good title. Sound like a broken record?  Make sure it describes what the topic is about enough to make the body of the content obvious.  No use tricking them, right?  Freebie: It's well known that lists - "Five Ways to….." or "10 Killer apps that…" - attract a ton of views in general, so keep that in mind.
Describe it well. If you are posting your content anywhere - be it Twitter, LinkedIn, an email - make sure to it's  clear what the content is about (same as with your title).  If you have room for a short sentence or two, that's even more opportunity to tell readers what it's about, and why they need to read it.
Share in multiple channels, but don't abuse them. If you have a variety of places to share your content, by all means do so.  You might have an eBook that's great for one network, and a blog post that would be a good conversation starter on another.  Find the places where your topic areas apply as closely as possible, as those are the people that will find the most value out of them, which is the best traffic you can get.  However, be careful not to over post.  If you're a member of multiple LinkedIn groups that are similar in focus, you've seen the offenders of this…. the same exact "Discussion Topic" on about five of your digest emails.  I'm unlikely to click to your content if I know you just posted it in 100 places…..
Publish at the right time. This requires a little bit of traffic analysis, but after you get some readers to your blog, you can start to experiment with when you post and what times and what types of content get the most views.  This may not be so easy to do with things like eBooks or white papers unless you're publishing them regularly and to the same types of networks, but in some cases may still be applicable.
Keep your content in your back pocket. Don't be afraid to dig up older content and reintroduce it when the perfect time arises.  I've often been in online conversations where a six-month old blog post was just the right thing.  Again, these are the times when your content is entirely applicable to the discussion, which means if you add it, folks are likely to click right on it, especially if you've nicely worked in to your train of thought.  As a reader, I've also found some excellent content producers because I've happened upon older pieces of content and started to explore.
Anything else you can do to rock your content before it's read?
Related articles by Zemanta