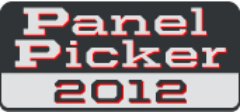 I've got a SXSW panel I want you to look at (oh yeah, it's because I'm on the panel!).  If you like it, give us a thumbs up.  My fellow panelists are Tim Walker, Aaron Strout and Troy Nalls, and we'll definitely knock your flippin' socks off.
[Disclaimer: I do not support the popularity contest that many of these panel pickers encourage, so please ONLY vote for us and pick us if you actually think our topic is valuable...I'm serious]
Description:
The customer ISN'T always right. You want to love your fans (customers, commenters, activists) but sometimes they don't deserve it. The bad fans who tore up Vancouver after the Canucks lost the Stanley Cup deserved jail time, not a Kumbaya approach. The same is true for the social-media-enabled communities we count on to buy our products and promote our causes. An analogy: Major League Baseball games are a lot more fun to these days because ballclubs started cracking down on fights and drunkenness in the stands in the 1980s. Have no pity for the jerks who got tossed: the rest of us are better off for it. Just as organizations should "think before they click," users of social media have a responsibility to respect the very organizations that they demand respect from. This panel will follow the fast-paced, ultra-interactive style of 2011′s "The Steroid Culture of Social Media" to call for new thinking about the implied social contract of social media, for organizations and fans alike.
TO VOTE, GO HERE!
Related articles