Back in April, we posted up a case study on the use of social media in ACCION USA as part of a panel discussion that I was moderating for TiE Boston on using social media for your social enterprise.
Well, we have an update on their social media program, which seems to be moving along swimmingly.  Great!  Julie Soforenko writes: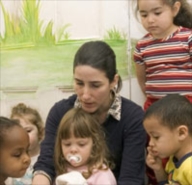 At the time of the TiE-SE event I was just starting to learn the concepts and tools of Web 2.0, and ACCION USA had yet to make a dent in the online space. Fast forward two months and the picture looks different. After copious amounts of reading, researching and diving into some of the tools, such as Twitter, the landscape looks different.
Our blog launched a little over a month ago and we've had at least two posts a week by rotating staff members of the organization. The blog focuses on domestic microfinance and small business topics and gives a person-to-person tone to the topics. It is currently in the top 15 most viewed pages on our website. Following the blog launch I jumped into the Twitterverse and started growing our following to its present number of 658. Twitter is now one of the top 15 ways to click-through to our website, and steadily growing. Additionally, I'm tracking the analytics from a handful of analytics sources so that we can learn understand the ROI and learn where improvements can be made.
ACCION USA also established an organizational Social Media policy to give the staff guidelines and a framework for how they can participate in the online space as representatives of AUSA. I then presented to the company an introduction to social media. This included how it benefits the organizations, explanations of how to use certain tools like RSS Readers and Google Alerts, and tips on contributing to the blog, Facebook, etc. Everybody is getting excited about these new ways to increase the number of people AUSA is able to serve.
Although things have been going well, we are still in the nascent stages of social media. Through more reading, listening, and experimenting we will continue to find spaces online where our services, both in lending and financial education, resonate.
Tags: ACCION USA, Case Study, Marketing, non-profit, social media, social network, TiESE, web 2.0
blog comments powered by

Disqus