Kate Brodock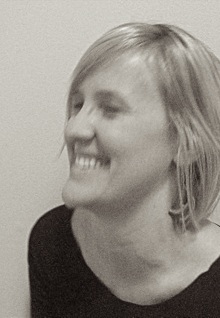 Kate is Founder & Principal of the Other Side Group.  Her expertise is in marketing strategy, social media marketing, brand management and content production.
She is also President of Girls in Tech, a global non-profit for the empowerment, engagement and education of influential women in technology and entrepreneurship and runs the Center for Social Commerce at The Newhouse School at Syracuse University. She can be found writing for various publications including Forbes and Mashable. She has authored a chapter on the Digital Divide in Digital Activism Decoded: The New Mechanics of Change.
In addition to her work with Other Side Group, Kate has most recently held the position of Executive Director of Digital and Social Media at Syracuse University, where she oversaw the strategy and implementation of campus-wide initiatives in the space. She has also worked in Product Marketing at Bose, and a series of startups in the technology space in Cambridge, MA. She has held research positions in the History of Science at Harvard University, and conducted various pieces of research on digital activism through The Meta-Activism Project, where she has held a board position, and the Harvard Humanitarian Initiative.
Kate holds an MBA from Goizueta Business School at Emory University, where she focused on Entrepreneurship and Marketing, an MA in International Relations from the Fletcher School at Tufts University, and BAs in History and Political Science from the University of Rochester.
When she's not doing all that, she's a very non-professional musician, a very non-professional athlete, loves being outside in any weather, be it hiking, biking, skiing, sailing, likes a good glass of bubbly or craft brew with good food and friends, and really loves life. She can kind of speak French and is attempting to learn Spanish. There's a little hops farming on the side too.
Kate is available for speaking, writing, training and consulting opportunities on the following topics:
General social media strategy in both business and higher-ed
Effective Content Production strategies
Use of social media for organizational, professional and personal branding purposes
Entrepreneurship
Digital Activism
Use of digital tools in society
Women in technology, business and leadership
Personal Branding
She blogs at Today and Tomorrow and B2B Voices and her full CV can be found here.